For small and medium-sized enterprises (SMEs)
Individual insurance cover
Ideal insurance cover - industry-specific, individual and flexible online management.
Self-management by your staff
Claim notification 100% online!
FLEXIBLE CONFIGURATION
Commercial insurance
Personal advice for your specific needs.
100% digital management.
With commercial insurance, we offer you reliable support for your everyday work. We provide optimum cover for the individual risks of your industry.
MODULES
Service Components
Our service components for the security of your company
Furnishings and inventory are indispensable. We also insure externally installed equipment and property of company employees. Depending on the agreement, risks such as fire, burglary, mains water, storm, hail, flood, earthquake, subsidence, landslide, snow pressure, malicious damage, strike, lockout, vehicle impact, smoke and supersonic pressure waves, glass breakage, and advertising installations are covered.
Professional and public liability insurance
Your company is liable for mistakes caused by your employees during work and harm to your clients. Public liability insurance protects against financial consequences. Damage to activities can be covered, including repair and maintenance. In addition, we can flexibly adapt it to individual needs in a sector-specific manner.
Liability for financial loss
Certain professions, such as real estate, lawyers, tax consultants, management consultants, and associations, bear a special responsibility due to their activities. Despite the experience and utmost care, you cannot exclude financial losses. In the worst case, even a little mistake can endanger one's existence.
Even minor damage, e.g., due to storms or vandalism, can cause high costs. Photovoltaic insurance provides all-around cover for investments in modern energy generation: From the solar modules to the supporting structure to the cabling and possible loss of yield.
Vehicles driven by employees to transport their goods or tools expose them to many risks. Goods can, for example, be damaged or lost through accident, fire, or burglary. Works transport insurance offers up-to-date, comprehensive insurance coverage to companies that use their vehicles to transport goods, tools, or other articles for their purposes.
Company buildings are indispensable for business success. Storm, fire, or leaking tap water can severely damage or even destroy the company building with all the associated building components, such as the heating system, air conditioning, or wall cladding. The costs can quickly reach millions.
Electronics insurance protects businesses in the event of property damage caused by unforeseen incidents, such as overvoltage, short circuits, or operating errors. The same applies to the loss of insured electronic devices. Business insurance does not adequately cover all electronic equipment. In addition, company electronics in the home office, drones, charging columns, and software can be co-insured depending on the agreement.
Insurance for mobile machinery
Mobile machines, plants, or forklifts can be used flexibly at different locations. This mobility also entails risks for companies, e.g., due to product or operating errors, fire, or storm. Machinery insurance ensures comprehensive cover for all self-propelled and mobile working machinery, plant, and forklift trucks against unforeseen and sudden damage.
Insurance for stationary machinery
Almost every company uses machinery and equipment. If damage occurs, it disrupts the operating or production process. It usually results in high costs for repair or replacement. Machinery insurance ensures comprehensive cover for all stationary and transportable machinery and equipment against unforeseen, sudden damage. It covers cases of human error or accidents. Insurance often is obligatory in leasing or financing.
A prerequisite for the finalisation of a business closure insurance is the conclusion of a content insurance. This combination safeguards the value of the business and takes effect if there is a temporary closure of the company. The insurance covers, for example, the costs incurred for employees, goods, and supplies.
Companies can cover their employees in a group accident insurance policy at favourable rates in the workplace and their private lives and increase their attractiveness as an employer through additional social benefits. For example, a professional rehabilitation programme and disability-related support measures could enable the employer to return to work earlier than expected.
Almost half of all companies have already experienced a cyber-attack. The damage to your company, partner companies, suppliers, and customers can be far-reaching. Cyber insurance offers additional all-around protection: preventive measures and training ensure greater security. A 24-hour cyber emergency assistance helps in an emergency.
IT'S GETTING SERIOUS
Frequent cases of damage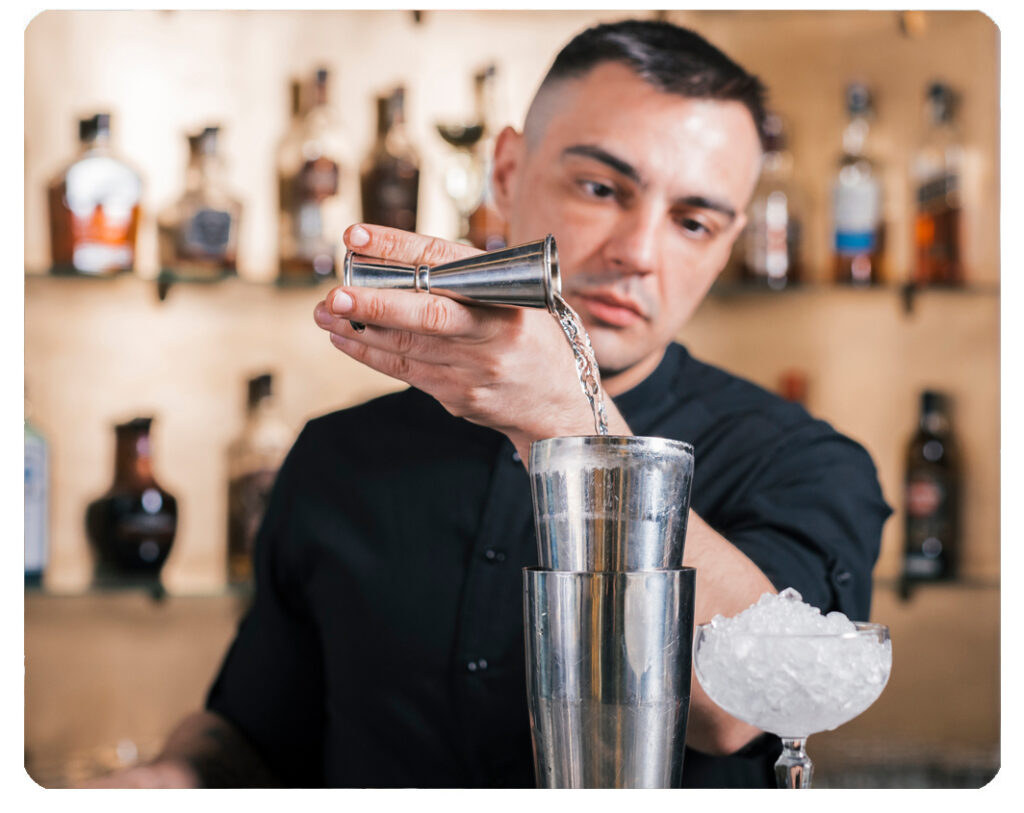 Gastronomy
A real-life example. Several restaurant guests complain of nausea and vomiting after eating a dessert. A public health officer orders a temporary closure of the restaurant until the cause of the infection is found and eliminated. The ongoing costs and those for damage to goods still accumulate. The profit is lost.
Business closure insurance, for example, provides compensation in the amount of the lost daily net turnover, up to a maximum of 75% (optionally 100%) of the daily turnover of the period of the previous year corresponding to the closure period, and coverage for damage to goods and stocks.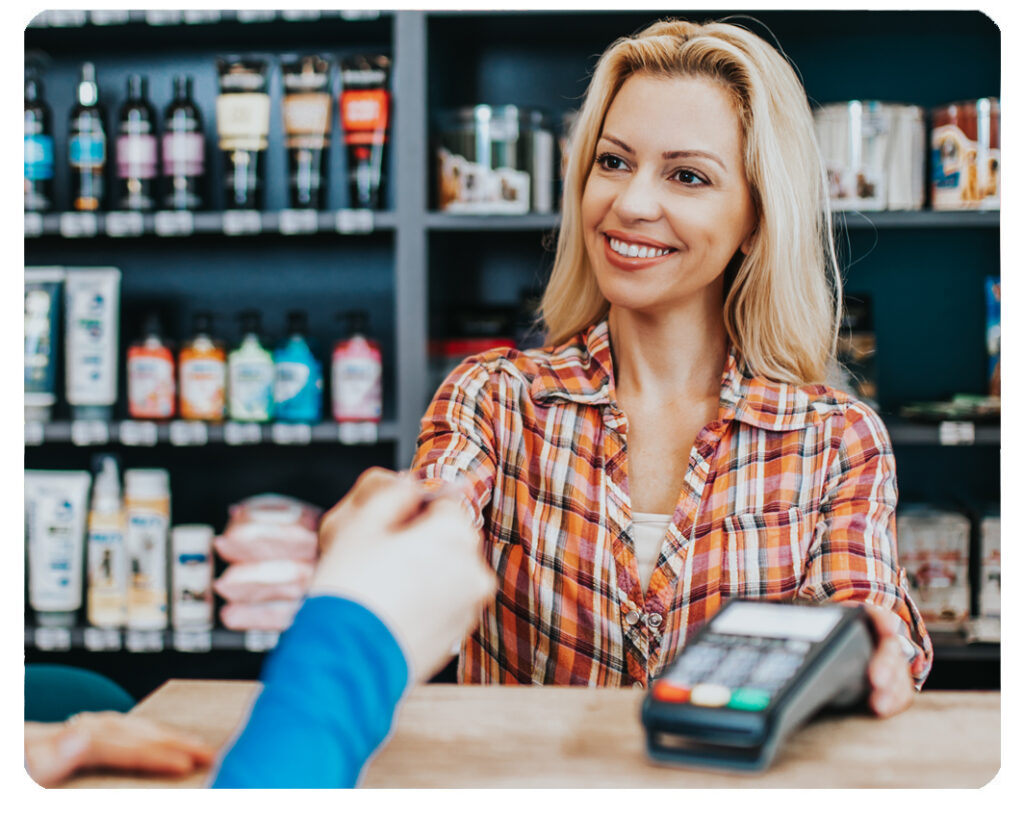 Retail / Wholesale
Your flower shop in the pedestrian zone attracts the customer's attention, mainly through the creative design of the shop window. You change the decoration almost daily and display gift articles from your assortment in addition to flowers and plants.
In the night from Friday to Saturday, an unknown person threw a stone into the shop window. You alert the police and your insurance company.
The contents insurance reimburses you for the replacement costs of the shop window by covering glass breakage. If flowers and decorative items were damaged, the insurance would also refund these costs.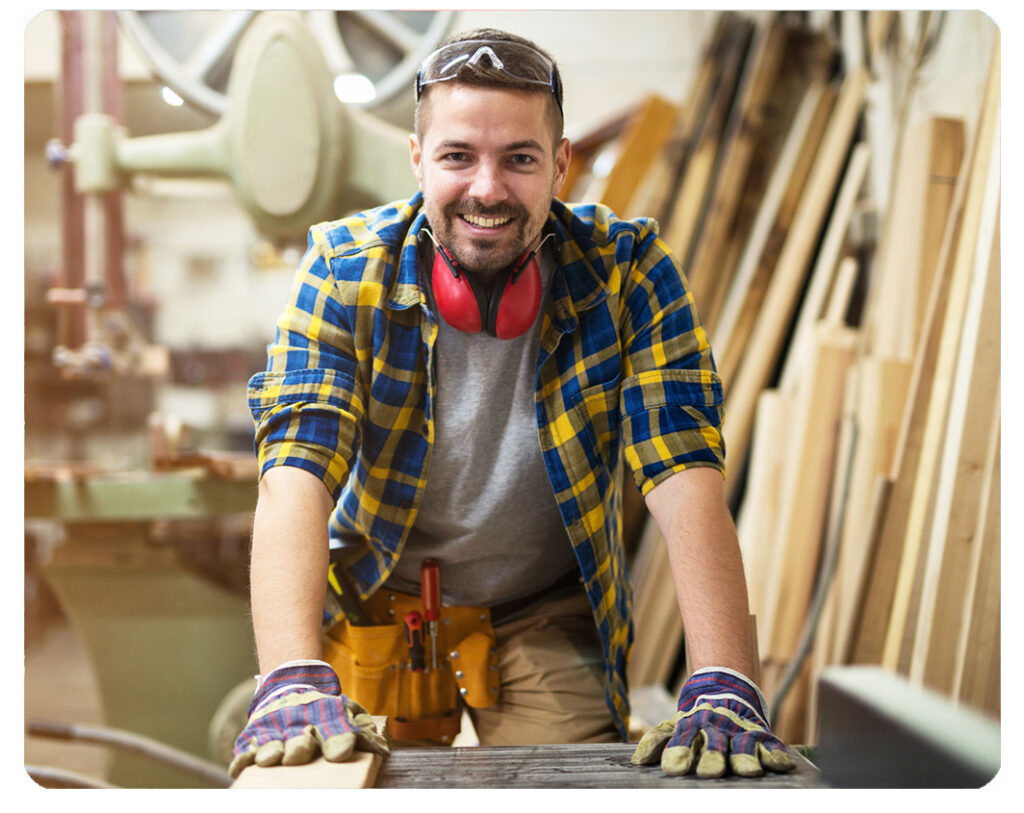 Building trade
As an electrical installation company, you receive an order to install new ceiling lamps and sockets in the offices of a supermarket. You switch off the corresponding fuses for the installation and check that there is no more voltage in the circuit.
A few hours later, you hear from the store management that two freezers have failed in the adjacent store. The goods must be disposed of.
Your employee has also accidentally switched off the power in the storeroom. Public liability insurance protects you from financial consequences. We handle the damage and assume the costs for the replacement of goods.
Do you have questions about our commercial insurance?
You would like to insure yourself reliably and inexpensively, but still have unanswered questions or need further information? We will be happy to advise you personally.